Welcome to Canada's Longest Standing Folksong Festival!
Featuring four days of authentic, traditional and contemporary music for the whole family!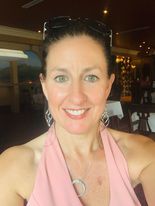 Miramichi Folksong Festival Update
Many welcomes to the 66th Annual Miramichi Folksong Festival, still going strong and still "The Very Best"!
This year we are very excited to present a variety of entertainment from the traditional to the now. From our opening "Night at the Old Miramichi Folksong Festival" to our close with a Songwriter's Circle featuring songs based on our history to today, the theme is Miramichi, for us, about us, by us, proud to be us!  I know you will enjoy every moment of this special weekend  celebrating our past, our present and leading us forward to our future following the path of Lord Beaverbrook,  Dr. Louise Manny, Mrs. Maisie Mitchell, our very own Miramichi treasure, Susan Butler!
Melanie Ross
Festival Director
The Miramichi Folksong Festival Features:
Music for the entire family!
Concerts
Singers & Fiddlers
Luncheon & BBQ
Children's Show
Pub Night
Closing Dinner Concert Gala